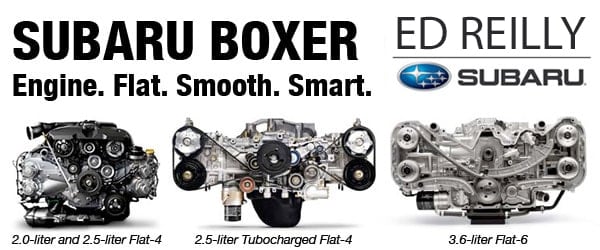 EVERY Subaru runs with the Subaru Boxer Engine; named for the horizontal movement of the pistons - much like boxers throwing punches. On this page you will learn why Subaru chose the Boxer engine, how it works, and the safety, performance and handling advantages it brings to the driving experience.
This page contains information explaining:
What is a SUBARU BOXER engine
How 

Subaru's Boxer engine 

works

Performance, Safety, and Handling Advantages of a Subaru Boxer engine

Why Subaru's BOXER engine is better than competitors.