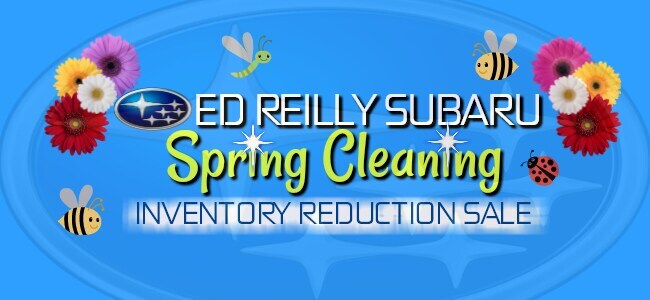 Dear Valued Customer,
As the season changes and better weather starts to set in, that refreshing "spring cleaning" feel tends to start taking over. With this in mind, there is no better time to get yourself into a new Subaru for all of those important spring and summer travels. We're ready to make a "sweeping" deal on all in-stock new and pre-owned vehicles.
Shop any Subaru dealer, bring your best price to us in writing on any new Subaru and we will beat that price by $250.00 on the same model car
Our "Spring Cleaning" includes some amazing deals on 2019 Subaru vehicles:
Our Spring Cleaning Inventory Reduction Sale is going on all-month long. We would love the opportunity to earn your business and for you to become a part of the Ed Reilly Subaru family. See you soon.
Sincerely.
Tom Trites
General Sales Manager
Ed Reilly Subaru