MILITARY DISCOUNT FOR ALL ACTIVE DUTY, RETIRED, AND PRIOR SERVICE MEMBERS
We here at Ed Reilly Subaru are so grateful for all of our active and retired military personnel. It is our honor and privilege to serve those who serve or have served our country and we are proud to offer one of the best and most comprehensive Subaru Military Discount Programs in the nation! Our 2% below invoice pricing* covers MOST New Subaru Vehicles( EXCLUDING  the WRX/STI, 2020 models, and the Ascent) leased or purchased. Whether you're stateside or overseas and about to DEROS back to the states, we can have your new Subaru ready with a fantastic military discount that you deserve. 
In addition, you are also entitled to any of Subaru's manufacturer's consumer factory rebates or special financing offers. 
Who is eligible for the Ed Reilly Subaru Subaru Military Discount Program?
The Military Discount Program from Ed Reilly Subaru is for active duty members, Reserves of the U.S. Air Force, Army, Navy, Marines, National Guard and Coast Guard as well as their spouse or domestic partner residing in the same household (address verification required). 
Just because you are no longer on active duty doesn't mean your dedication and sacrifice is not appreciated. Ed Reilly Subaru's Military Discount Program extends to all retired and former military personnel as well. THIS IS AN ED REILLY EXCLUSIVE ! Simply bring in your Military ID (retired) or DD214 showing an honorable discharge and you will enjoy the same benefits as active duty personnel. 
Special pricing is non-transferable and does not extend to the eligible participant's family members such as parents, siblings, children, etc . 
CALL US AT: 888-615-0478        EMAIL US AT: bdc@edreillysubaru.com
OR USE THE CONTACT FORM TO THE RIGHT ------>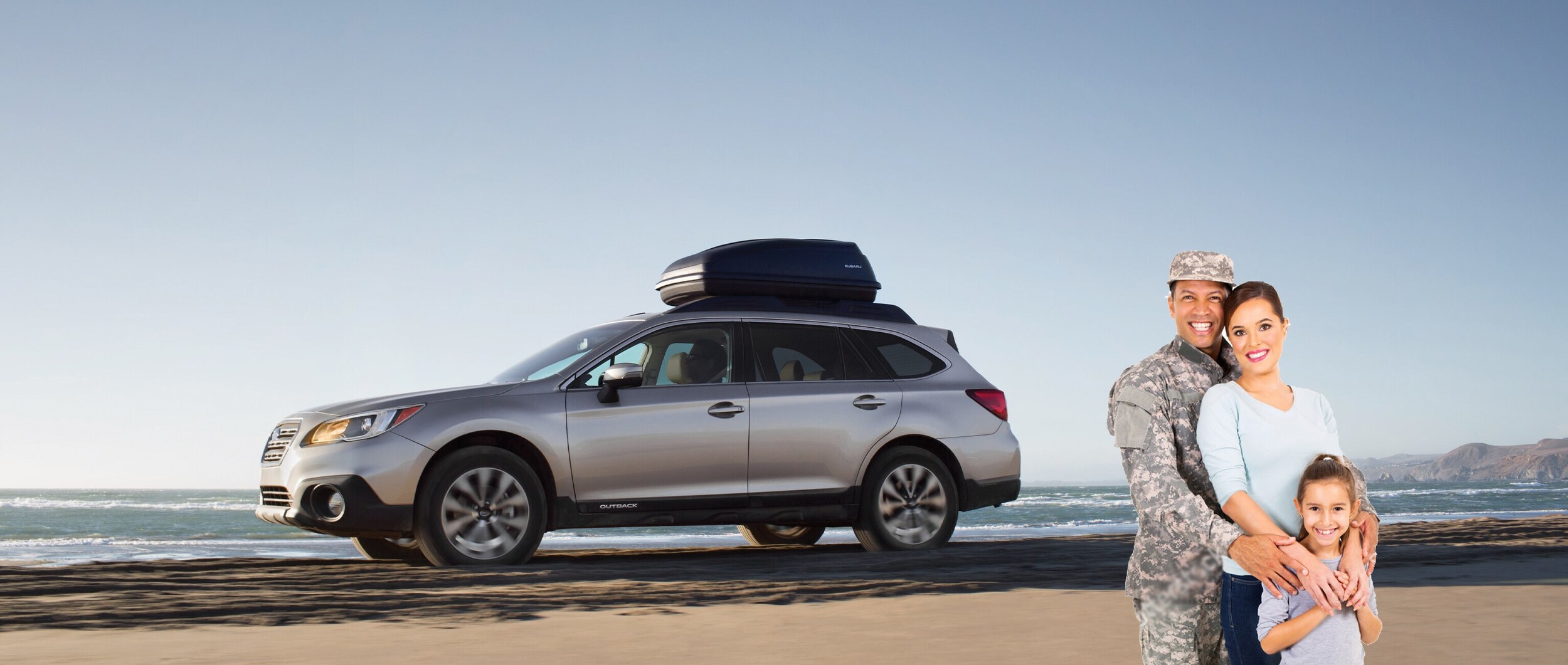 Disclaimer  

The special vehicle pricing under the Subaru Military Incentive Program is up to the discretion of the dealer and cannot be combined with any other True Car or SOA promotional offers, including, but not limited to auto show coupons, internet coupons or direct mail offers (except Subaru Guaranteed Trade Program (GTP), $500 Subaru Added Security Maintenance Plan Coupon or Subaru Reward Dollars.
There is the non-negotiable base price for all participants with valid Military Identification. A new vehicle purchase must be further reduced by all applicable zone, regional, customer or dealer incentives or rebates, including all customer cash, dealer cash, finance cash or lease cash in effect at the time of purchase.
The Participant is responsible for all applicable federal, state and local taxes, license, municipality registration fees and lease fees. Any customary dealer advertising or administrative fees are additional. The special Military VIP pricing does not apply to sales made prior to program start date. Qualified participants are limited to the purchase/lease of two new vehicles during the program period.