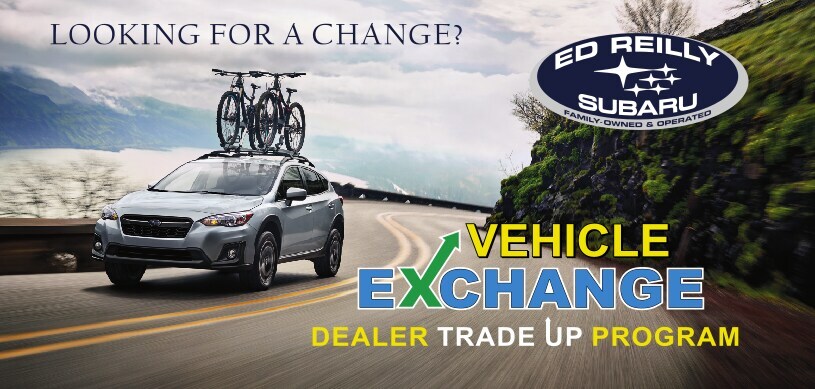 ·         The Ed Reilly Subaru Vehicle Exchange Program informs customers of where they are in their ownership cycle with the goal of exploring possible upgrade opportunities.
        ·     Subaru retains outstanding resell value and when combined with your great maintenance history makes you a candidate to upgrade to a newer Subaru model for less than you may think.
·         Automatic Notification to owners when vehicles are eligible for upgrade or have positive equity established.
Great Program Benefits:
-          Potential for lower payments and better financing terms.
-          Longer and more comprehensive warranties.
-          Reduced maintenance and repair costs.
-          Increased safety and security technology.
-          Brand new entertainment features along with improved riding comfort.
Any questions, or to setup a consult, give Zack LaPlant a call at the dealership today! (888) 615-0478