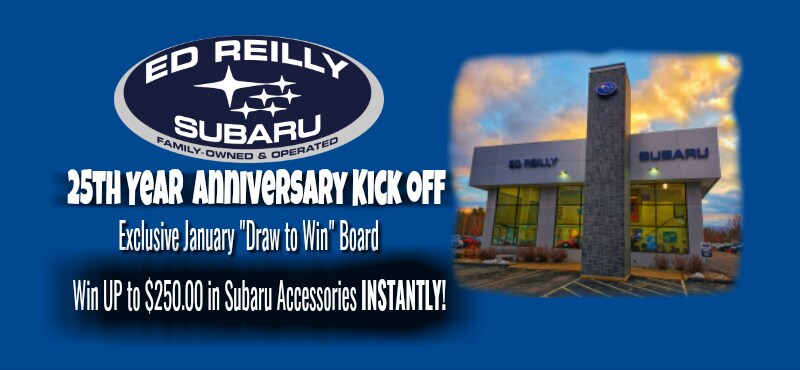 Dear Valued Customer,
After a GREAT holiday season, our 25th year anniversary celebration is kicking off in style!
We cannot believe that it really has been that long. Serving the greater Concord community for all of your automotive needs continues to be an honor and a privilege that is never taken for granted.
This month, with the purchase of a new Subaru, you get to choose an envelope from our Exclusive "Draw to Win" Board. Up to $250.00 in automotive accessories will be yours for your new Subaru. This event runs from January 1st thru the 31st. Please bring a copy of this message with you. 
We thank you for your continued business and look forward to a truly great 25th year with lots going on!
The Ed Reilly Subaru Family